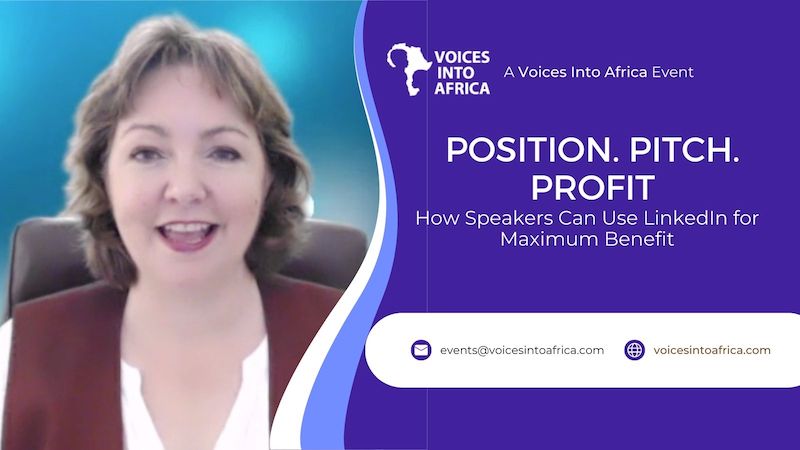 Position. Pitch. Profit How Speakers Can Use LinkedIn for Maximum Benefit
LinkedIn is probably the most powerful tool you can have in your marketing tool kit. Whether you are a speaker, trainer, coach, consultant, author or thought leader of any kind, LinkedIn is the best platform to make yourself known, find new clients, and get paid speaking opportunities.
In this succinct 2 hours session, LinkedIn fan, and President-Elect of the Global Speakers Federation, will demonstrate how to use LinkedIn to your advantage.
Position – Make sure you look like you are worthy of a client's attention and an audience's time.
Pitch – Explore ways to find conferences, clients and opportunities to speak
Profit – Use your time and resources wisely and maximise your profit potential
Charlotte has used LinkedIn to build an international professional network, find clients and collaborators around the world and find some extraordinary opportunities to speak.
17 POINT ASSESSMENT
Use the 17 Point Assessment to determine how well your LinkedIn profile compares to others in your space.
YOUR PRESENTER
Charlotte Kemp is the Futures Alchemist. She is a professional futurist, member of the Association of Professional Futurists (APF), Past President of the Professional Speakers Association of Southern Africa (PSASA) and President-Elect of the Global Speakers Federation (GSF).
Charlotte is also a partner in Voices Into Africa and the Red Jacket Speakers Bureau.
DISCOUNT CODE
Subscribers to Voices Into Africa and members of the PSASA, receive a 50% discount code for this event. https://voicesintoafrica.com/subscribe/
TWO EVENTS
Please note that there are two opportunities to attend this training on Thursday 8 June and Saturday 10 June. They are THE SAME event. There is no need to book for both. Choose whichever one works best for you.
Dates
There are two events to choose from.
8 June 2023 (Thursday) from 6 to 8 pm SAST
10 June 2023 (Saturday) from 9 – 11 am SAST
Investment
R300
If you are a member of the PSASA or are a subscriber to Voices Into Africa, we will send you a 50% discount code.